Data Services Available to MLS Member Agents/Salespersons/Teams:
RANW MLS offers IDX, VOW, and Voice/Text/Mobile App data access for Agents/Salespersons/Teams (with company authorization).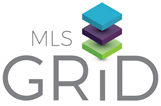 RANW MLS has joined MLS Grid!
RANW MLS has aligned with a company called MLS Grid for Data Feed Management and will begin transitioning distribution technology from RETS to Web API.
See the complete announcement with all of the details HERE:
Important Dates:
February 1, 2023: All new data feed requests for RANW MLS data must be submitted through MLS Grid.  
May 31, 2023: RANW MLS will sunset all RETS data feeds for members, with the exception of WIREX.
Effective February 1, a restructured fee schedule will begin for all MLS Data Services. The fee schedule for RETS and API are the same, and that schedule can be found HERE.
IDX Display Rules are available HERE.